Introduction
Marble and tiles are two types of stone used for decorating buildings and floors, with major differences in appearance and cost. Marble is extracted from limestone and other rocks, while tiles are made from fired clay or natural stone. Tiles are commonly installed over hardwood or another type of flooring material. When used as an interior finish in a home, they can protect your family's health while adding to its style.
How has marble cutting technology evolved?
As the marble cutting technique advanced in the late 18th century, marble started to take on increasingly ornamental interior elements. ¾" thick marble slabs were sawn thanks to enhanced thin cutting technology and diamond tools. Several diamond tools were also employed to polish the surface and give it a smooth finish.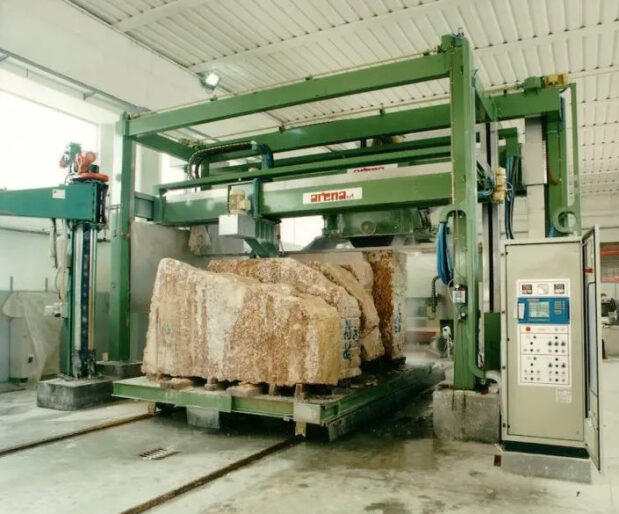 Famous Marbles around the world
Italian White Carrara, Italian Calacatta, Spanish Crema Marfil, and Turkish Afyon White are some marbles that are in high demand. In Italian and other languages, these marbles are also known by various names.
Additionally, each marble quarry produces a variety of marble types that may be identified by their veins, backgrounds, and patterns. Each marble slab is a distinctive stone due to all of these distinct features. Here is an example- White Carrara is sometimes described as Bianco Carrara, and so on.
Know More About The Interesting Facts Of Marble Tiles
Age Of Marble-
A stone from ancient times is called marble. The first known marble quarries are from the 3rd century BC in Greece, the 7th century in Anatolia, Turkey, and the 1st century AD in Italy. Marble was used to build mosques, temples, and historical structures.
Marble is a stone that developed through the metamorphic transformation of carbonate rocks—crystals of carbonate interlock to form the rock known as marble.
How Is Marble Created?
The calcite crystals within the limestone begin to expand and recrystallize when an area of limestone is heated, either when two earth plates converge or as a result of magma working as a heat source. The transformation of limestone into marble is a result of metamorphic rocks.
Texture of Marbles
Marble has a uniform texture. It can be in different colours including white, black, red and green. The distinctive veins are the most recognizable elements of marble stone.
How Durable Is Marble?
Marble tile does not heat up quickly. It is a hypoallergenic stone and highly durable. It has also long been renowned for its glossiness and reflectiveness. Though granite and marble are solid, they must be sealed yearly to protect liquids from slowly permeating the stone. Marble and granite are heat-resistant, but you should always use precaution.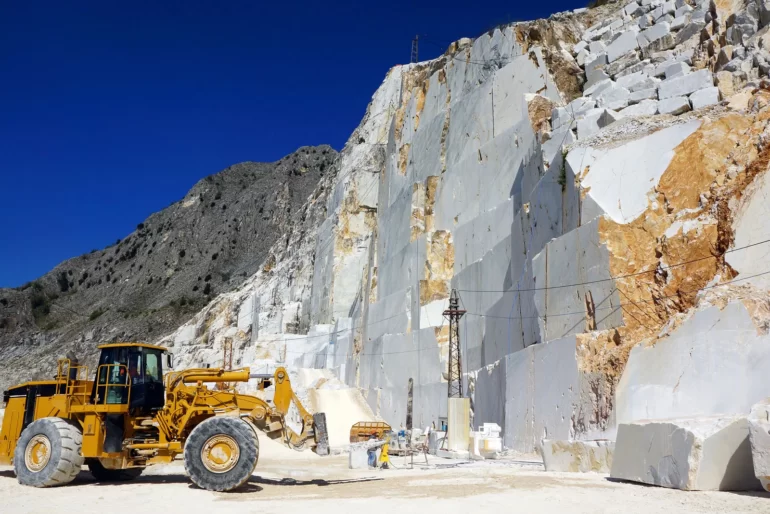 Marbles That Are Thinner and Better
One of natural stone's most commonly used forms and shapes are marble tiles, or thin tiles, which first became popular in the late 1980s. They often come in a light form that is 3/8″ thick, providing them simple to transport and install.
Kitchen flooring, backsplashes, bathroom walls, and bathroom floors may all be decorated with marble tiles. Marble tiles for floors are inexpensive, simple to install, and durable. Marble tiles, in contrast to other types of material, may be repolished throughout time. The most common wall and floor tiles are 12×12, 18×18, and 12×24. After installation, sealing marble tiles with a good sealer is always recommended.
Temperature Impacts of Marble
Marble can maintain a cool internal temperature is one of its lesser-known properties. Marble often stays chilly and is more relaxed than at room temperature. This specific characteristic is crucial in hotter climates since it reflects sunlight and keeps the space cool. The floor is tiled with marble in resort regions like Miami and the Caribbean Islands. Large format tiles like 24×24 or 36×36 marble tiles are used throughout to give the floor a rich appearance.
Mosaic Tiles Comprised of Marble
Another common application of this substance is marble mosaics. Mosaic art has existed for many years. Most of it was put on cement beds and cut by hand by artisans. Thanks to current technology, we can nearly carve marble mosaics into any form or size. For simplicity of installation, they are often placed on mesh or plastic net. Shower floors are one of the most suitable places to use mosaic tiles. Making a slope within showers is possible, especially with tiny marble mosaics like 1×1. Additionally, these mosaics include grout joints that naturally produce a non-slip surface.
Slabs of Marble
The most challenging kind of marble is in the form of slabs. The best marble slabs are smaller and more curved. The best marble slab for marble countertops must have an excellent colour distribution, be free of cracks, and have a strong contrast between the background and the veins. You may make two countertops from a standard marble slab, which is 8 feet by 4 feet. The most common surface is polished.



Hope this blog is useful for you. If you are looking marble tiles in best quality and affordable price so check our price list, we have different different type of marble tiles.